POINT OF VIEW
Key MLOps Themes for Enterprises to Consider in 2023
Download and Accelerate
MLOps at Scale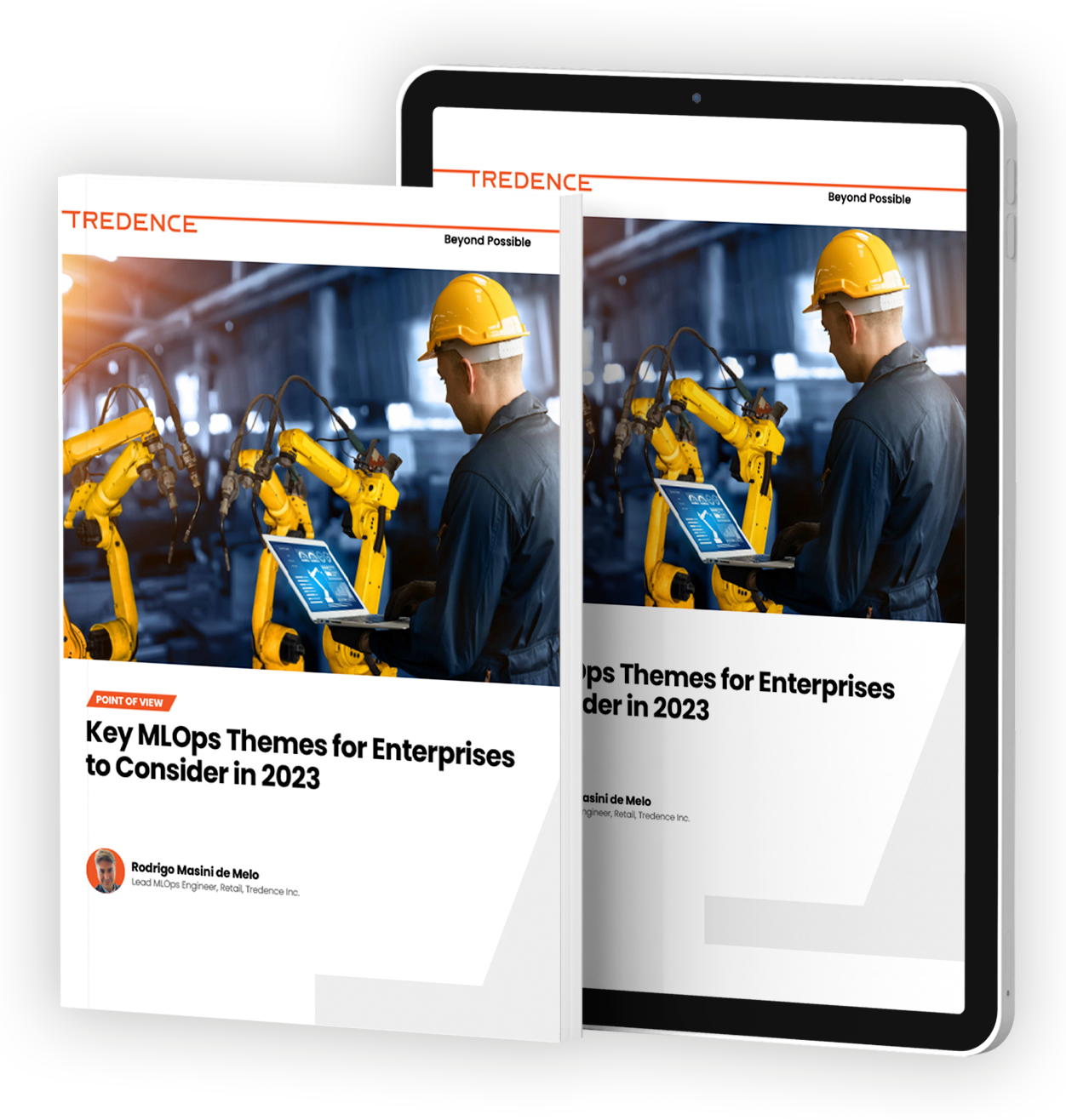 ML models need to be scalable, reliable, and efficient, to drive business value and expected outcomes.

However, data being generated from unending entropy sources, makes it uncontrollable and subject to constant change.
Therefore, enterprises should evaluate some of the most significant strategies to operationalize ML operations in 2023.
In this detailed PoV, you'll explore:
Cross-Collaboration
The need for cross-collaboration among
distinct disciplines in ML.
Feature Store
The role of feature stores that allow data scientists to reuse them across various ML projects for enhanced MLOps performance.
Industry Regulations
The role of MLOps in regulated industries
and challenges in operationalization.
Responsible AI
The importance of responsible AI and observability tools in ML governance and bias limitation